Kansas City's Air Quality Specialists
Mold Testing & Inspection for Homes & Businesses
¤ Clear and accurate test results. Know what you have, how much, and if it poses a health risk.
¤ Speedy turn-around. Because your family's health matters.
¤ Learn about the lab mold test. And why air sample testing is the best option on the market.
¤ View a sample report. See what a complete air analysis looks like.
Talk To A MTKC Mold Expert
Call or text us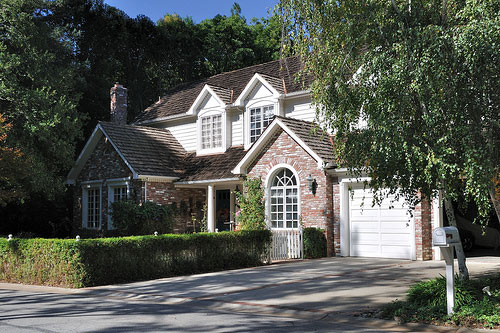 "Mike the owner went way above and beyond with his service. He showed genuine concern for our family's health."
- Glenn H
When to Get a Mold Test
¤ Before you buy or sell. Mold testing is a precautionary measure to take before buying or selling real estate. A positive mold test can alter the terms of a transaction or cancel it entirely.
¤ If you've recently had flooding. Mold can start growing in as little as 72 hours after a flood or leak. If that time period has slipped by, call Mold Test KC for an inspection and test to make sure you don't have mold.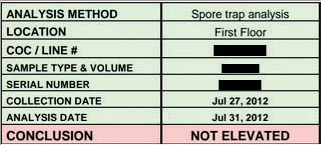 ¤ Health reasons: Do you feel like you've become allergic to your home? Being exposed to elevated levels of mold for a prolonged period can lead to health problems, especially among the elderly and children, who have higher sensitivity to mold on average. If you have wheeziness or congestion in your home but feel better elsewhere, you should check if your home has mold.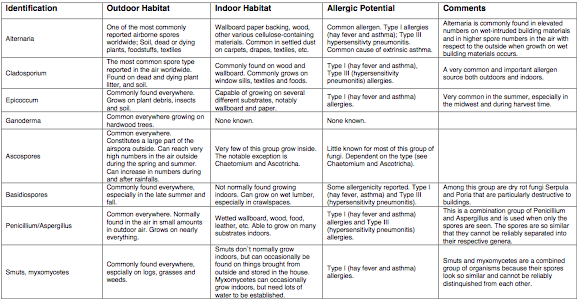 ¤ After mold removal. A mold test from a Kansas City independent inspector is how mold remediators are held accountable. If you have recently had a mold remediator remove mold, you should get a mold test to ensure it's gone and your air is clean.